About us
As a leading producing medical tape company we provide a total medical taping concept, with constant high quality innovative products and services, via our close connected partners present in local markets.
THYSOL Group BV is a recently formed joint venture of two European companies active in the medical device industry, producing and selling kinesiology tapes.
FysioTape BV and TapeConcept Ltd. joined forces in 2015 to further diversify and build their portfolio. The HQ is based in Enschede, the Netherlands and the production and R&D facilities in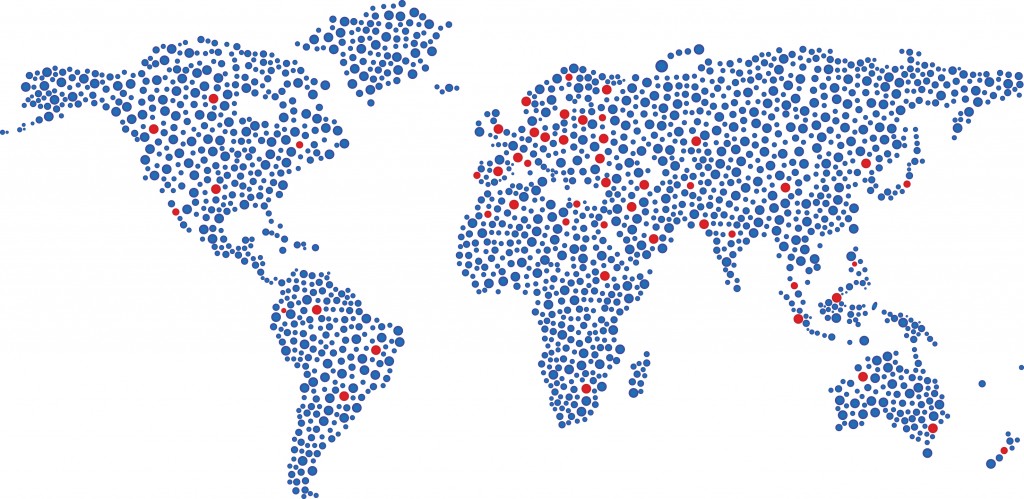 Seoul, Korea. FysioTape introduced in the early 1990's as one of the first companies in Europe the well-known kinesiology tapes. At the time of introduction these medical tapes were not well known and the application method of these tapes had to be completely set-up. FysioTape developed with a group of medical technicians an education structure to train the medical professionals. The name of the medical institution is till today MTC; Medical Taping Concept. FysioTape BV launched their own brand CureTape® and became one of the most well-known kinesiology brands in Europe, but also in many other countries.
TapeConcept Ltd. was distributing and selling the brands produced by FysioTape in the Middle East region, Africa and parts of Asia. Just like FysioTape, TapeConcept rolled out the educational institute MTC, which resulted in a strong network of local instructors to teach medical professional to use CureTape®. The perfect fit of both companies is related to the geographical spread and combines the production and R&D with the global commercial operations. THYSOL is now active in more than 60 countries via distributors, who locally sell the tapes and organize MTC courses.
Currently THYSOL is producing, marketing and selling medical products for mainly the professional medical industry and controlling the complete value chain. THYSOL is among the very few that produces their own tapes in the own facilities. This allows THYSOL to control quality, steer production and innovate new products.
The three pillars, the international brands, are the foundation of the company;
CureTape®, a medical human tape
VetkinTape®, a medical veterinary tape
MTC®, the education institute consisting of specialized courses and workshops.
Furthermore, we produce some private labels for multinationals who want to add tapes to their portfolio. THYSOL ambition is to cooperate with the international leaders within their specific industry.