Books and DVD
Medical Taping Manual (English)

190 full colour pages with theory and practical examples. The book is written by one of the main tape experts in Europe and also our instructor: Harry Pijnappel.
Medical Taping Manual (French)
TapeConcept is the first company who introduced the French Manual: Medical Taping. The book is written by Harry Pijnappel and translated by our local instructor Lilian Akiki. The cooperation between Lilian and the people in The Netherlands was very successful and the end-result is a great new book specially for our French speaking customers. Our market in Morocco, Algeria, Tunis and many other countries welcome this book! For orders of the book, feel free to go to the order form on our website or contact your local dealer.
Lymphatic Taping (English)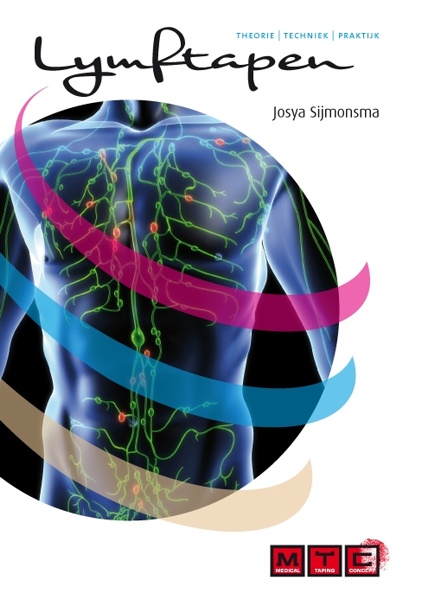 An English full colour 200 page book written by Josya Sijmonsma purely focussed on Lymphatic taping. TapeConcept also gives special courses related to this subject.
DVD Medical Taping
Interactive DVD with practical examples categorized by parts of the body.
Fragment of the DVD from the MTC handbook written by Harry Pijnappel: